On the heels of receiving the 2016 RWJF Culture of Health Prize, the 24:1 Community in Missouri coordinated a health fair to celebrate their accomplishment and carry their momentum forward. This Prize community is a collaboration of 24 municipalities in North St. Louis that joined together to improve the lives of all its residents. The health fair event drew attendees from across the community, including mayors, small business owners, first responders, and local youth.
Letetia Daniels Jackson, a member of the Prize Advisory Committee and President and CEO of Tandeka LLC, attended the event. Tandeka helps community organizations improve their performance and create change from the ground up with full community participation. Letetia joined us for a Q&A to reflect on the 24:1 Community's celebration event and the region's accomplishments:
Given your leadership experience in advocacy and community development, what have you seen that impresses you about the 24:1 Community's Culture of Health journey?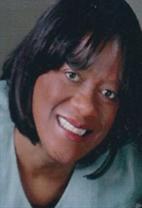 Letetia: The most impressive aspect has been how 24 municipalities have banded together to save their school system. Reduction in absenteeism is one indicator required to restore the school system's accreditation. After discovering that not having clean uniforms to wear to school contributed to student absenteeism rates, the schools provided washers and dryers on school premises so students could have clean clothes. In addition, they are attacking the root causes of poverty by developing financial institutions that offer financial literacy counseling and affordable loans at interest rates lower than local payday loan operations. The 24:1 Community's commitment to the idea that if one fails they all fail is unprecedented and underpins their efforts to bring many partners together to accomplish their goals.
Tell us more about what's happening in this Prize community when it comes to collaboration?
Letetia: The collaborations are genuine and span across many sectors including the faith community, business, education, public health, civic and community development organizations. Partner organizations are truly committed to providing resources to assist on the journey.  In conversations with both vendors and the attendees of the health fair, it was clear they work together during the year and not just for the annual health fair. 
How have 24:1 Community residents been empowered to take control of their own health?
Letetia: Whenever a community achieves tangible results that directly affect residents' lives, it's empowering.  The 24:1 Community has truly adopted the vision that they are stronger together than when they work in silos. I'm sure it was not easy, but it is clear they trust each other and believe they can continue to build a Culture of Health.
How does this Prize winner engage its youngest community members?
Letetia: 24:1 has consciously engaged their young community members through activities like "The Get Fit Crew", a youth program to reduce childhood obesity through hip hop dance, ballet, line dancing, acrobatics, gymnastics, and music. They have succeeded in engaging young people to live healthy, active lives and have fun while doing it.
In addition, they have youth representation at the table actively participating in their coalition. They engage youth from the cradle to adulthood and allow them to assume leadership roles.
What can other places learn from the 24:1 Community?
Most of us can't imagine living in a community without a bank, grocery store or movie theater.  At one time, the 24:1 Community didn't have these amenities. Today they do because of their collaborative work. There are many other communities across the U.S. that could benefit from actually seeing what is possible through the 24:1 Community example.
I think the real story here is how these municipalities and townships are working together to provide quality services to their communities, save money and reduce the duplication of services.    
To learn more about the 24:1 Community and the six other 2016 Culture of Health Prize winners, visit RWJF.org/prize.