Find More Data
You may be asking questions that cannot be answered using County Health Rankings data alone. This may mean finding additional data sources or using the same data sources to answer other questions.
The state and national data sources listed below provide at least county-level data, summaries, or reports; some query systems may provide additional levels of geographic detail including Census tract, zip code, or other administrative areas.
State-Specific Data Sources
National Data Sources
Image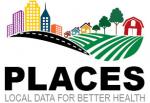 The PLACES Project is an expansion of the original 500 Cities Project that began in 2015. The original project was launched by the Centers for Disease Control and Prevention (CDC) in partnership with the Robert Wood Johnson Foundation (RWJF) and CDC Foundation. In 2018, this partnership was extended through 2020. In 2020, the project expanded to provide small area estimates (SAE) for counties, places, census tracts, and ZIP Code Tabulation Areas (ZCTA) across the entire United States.
Image

The Child Opportunity Index 2.0 spans nearly all U.S. neighborhoods and measures and maps the quality of resources and conditions that matter for children to develop in a healthy way in the neighborhoods where they live. 
Image

The City Health Dashboard aims to equip cities with a one-stop resource for comprehensive, reliable data to help them build healthier and more equitable communities. It offers data on 37 measures for the 500 largest U.S. cities - those with populations of about 66,000 or more – representing approximately one-third of the U.S. population.
Image
Community Commons is an interactive mapping, networking, and learning utility for the broad-based healthy, sustainable, and livable communities' movement. Registered users have FREE access to searchable profiles of hundreds of place-based community initiatives and data sources broken down by race, income congressional district, and census tracts for specific measures.
Image

The United States Small-Area Life Expectancy Project (USALEEP) is the first public health outcome measure available nationwide at the census tract level—measuring life expectancy at birth for nearly every neighborhood in the country.
Image

The Rural Health Information Hub (RHIhub) has compiled an extensive list of resources and tools relevant to exploring health in smaller geographic areas of the nation. Many of the data sources used in the County Health Rankings can be found here, as well as a plethora of others.
Image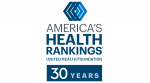 America's Health Rankings has provided an analysis of national health on a state-by-state basis by evaluating a historical and comprehensive set of health, environmental and socioeconomic data to determine national health benchmarks and state rankings for three decades.
The National Equity Atlas provides data on demographic change, racial inclusion, and the economic benefits of equity for the 100 largest cities, 150 largest regions, all 50 states, and the United States.
Visualizing the Data using Maps
Visualizing data using maps can be an appealing and informative way to uncover regional/geographic patterns and convey information to others. These resources have mapped data available for download: