Engaging the Community through Health Coalitions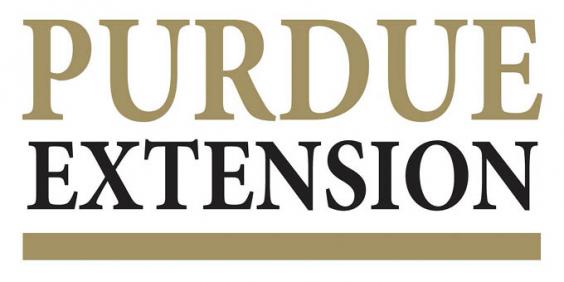 Community engagement is helpful to building healthy communities. One Indiana program is centered around developing a model of collaboration and community engagement to identify and confront health challenges facing residents across the Hoosier state. Purdue Extension uses the County Health Rankings and other data resources to assess priorities and establish local health coalitions to tackle barriers to good health.
"The community engagement model allows the towns to help identify the issues, which might vary from one county to the next," says Dennis Savaiano, Virginia Meredith Professor of Nutrition Policy at Purdue University and Director, North Central Nutrition Education Center. "In different counties there are different opportunities based on the political climate, the environment, and economics of the county."
Purdue Extension educators, specialists, and volunteers that live and work in Indiana's 92 counties participate in these local health coalitions. Researchers from the Indiana Clinical and Translational Science Institute (CTSI) and other partners evaluate the Rankings and other data resources and use them to inform their health improvement efforts. In addition to mining the data, the coalitions also evaluate programs that have proven successful in other places. Maine's 5-2-1-0 Let's go!, for example, relies on a collective impact model to address childhood obesity and has seen significant success throughout the country. Recognizing its promise, Purdue Extension supports central Indiana's Jump IN to adopt the 5-2-1-0 curriculum in South Lawrence, a Marion County township that's plagued by high obesity rates.
One coalition – the Healthy Communities of Clinton County Coalition – is a partnership of healthcare providers, service care providers, educators and community leaders who are interested in addressing issue of health in their community. Since its formation in 2006, the coalition has established a number of programs targeting a variety of issues including teenage pregnancy, tobacco use, obesity and infant mortality. To combat infant mortality, the 'Baby & Me – Tobacco Free Program', offers pregnant  women who smoke free diapers for a year if they complete four facilitated sessions and quit smoking prior to the birth of their baby. The program has about a 93% success rate for women who at least make it to the second session. Each year, the program hosts a community baby shower to celebrate all of its new moms and healthy babies.  
In the last couple of years, Purdue Extension has hired more than 40 community wellness coordinators throughout the state have targeted their efforts to low-income populations. The wellness coordinators conduct needs assessments and investigate the challenges many communities are facing and they find the county-level data essential to their work.
"The ranks are one approach, but the actual data is more important," says Savaiano alluding to the measure-specific findings in the Rankings. "What's changed? That kind of metric becomes extremely valuable when you have as many members of the community engaged on the ground as we do in Indiana, who want to know if their efforts are working."
To learn more about Purdue Extension programs, check out some of the links below: