Using Focus Groups to Shape Your Agenda and Build a Base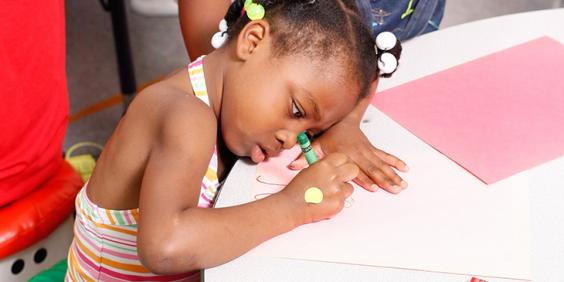 United Way of Southeast Louisiana (UWSELA) has already successfully advocated for the inclusion of a quality rating system for the state's large child care facilities, and it's now advocating for licensing standards for small child care settings. By conducting focus groups throughout the state with small child care centers and the parents they serve, UWSELA gained valuable information about how to shape its agenda.
Louisiana is one of only three states in the country that does not regulate its small child care centers. Creating a base-level of licensing and regulation is critical to improving school readiness for the state's children. Before moving forward with a specific proposal, UWSELA wanted to get input from stakeholders. UWSELA organized focus groups in Jefferson and Orleans parishes, which include the city of New Orleans and some of its densely populated suburbs.
The process of engaging with stakeholders proved beneficial. UWSELA was pleasantly surprised to hear that providers were actually eager for licensing because it would allow them to gain access to the School Readiness Tax Credits that would come with a high quality rating. Even more surprising, UWSELA learned that parents—though they trusted their providers—did not really understand the meaning of "unregulated." Parents assumed that these facilities were inspected by the fire marshal, that criminal background checks had been performed, and that providers were certified in first aid and CPR. None of this was required.  
Having held the first focus groups in an urban area, UWSELA wanted to be sure that providers and parents in suburban and rural communities held these same viewpoints. They conducted eight additional focus groups, concentrating especially in the northeast and southwest portions of Louisiana. They chose locations familiar to members of the local community, provided food and free child care, and included continuing education training hours for the providers. The information they obtained in these areas mirrored what that found in the greater New Orleans area.
Running these focus groups had an ancillary benefit for UWSELA. Both parents and providers left the groups eager to help support licensure and regulation for small child care facilities, so UWSELA offered opportunities for civic engagement training as a follow up activity. Many parents and providers took UWSELA up on the offer and, as a result, the organization built a network of activists all across the state. "One of the reasons I know these focus groups were successful is the number of advocates we have all over Louisiana," Todd Battiste, UWSELA's Vice President for Education, said.  
 
To reach Todd Battiste, email [email protected] To learn more about UWSELA, visit http://www.unitedwaysela.org/.
Communities in Action provide examples of strategies or tools in action. Their purpose is to connect like-minded communities in their implementation efforts, giving insight into how others are tackling key challenges and what they've accomplished.
Date added: October 15, 2015