Springfield, MO creates affordable homes via community land trust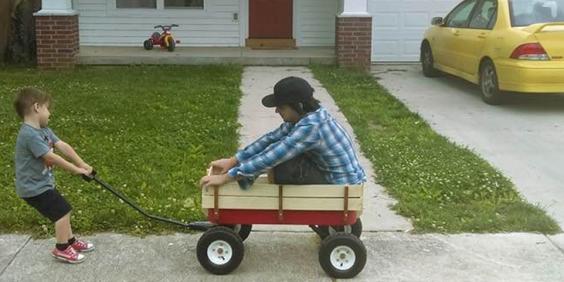 To help address a shortage of affordable housing for local families, the City of Springfield, MO, a 'big, small town' of 164,122 people in a metro area of nearly half a million, started the Springfield Community Land Trust (SCLT) in 2012, in collaboration with Community Partnership of the Ozarks. SCLT helps families with low to moderate incomes purchase remodeled or newly constructed homes on SCLT land. As a community land trust, SCLT retains ownership of the land, reducing the purchase price of the home and allowing families to purchase homes with a smaller down payment.
Homeownership through SCLT allows families to build financial capital. Through a shared appreciation model, when a family decides to sell, they regain their initial investment and receive a portion of the value their home gained over time. SCLT also helps families develop skills, providing housing maintenance and repair workshops, credit counseling, and assistance arranging loans. SCLT families also have the opportunity to participate in a shared governance model through member meetings.
SCLT's first sale was in January 2013. As of Summer 2017, SCLT has helped fifteen families become homeowners. Today, SCLT continues to build and renovate homes to create options for affordable local homes for more Springfield families. Like other CLTs, SCLT also helps to maintain affordable housing options over the long-term by limiting sales to families with low or moderate incomes.
To learn more about this effort, visit Springfield Community Land Trust's website. To connect with Springfield Community Land Trust, contact LeeAnn Camey, Director at [email protected]. A video highlighting one family's experience as SCLT homeowners is available here.
Communities in Action provide examples of strategies or tools in action. Their purpose is to connect like-minded communities in their implementation efforts, giving insight into how others are tackling key challenges and what they've accomplished. To learn more about the evidence supporting this strategy's effectiveness or resources to help move towards implementation, see the What Works for Health summary of Community Land Trusts.
Date added: July 27, 2017