Advocating for Tobacco-Free Kids in Northwest Florida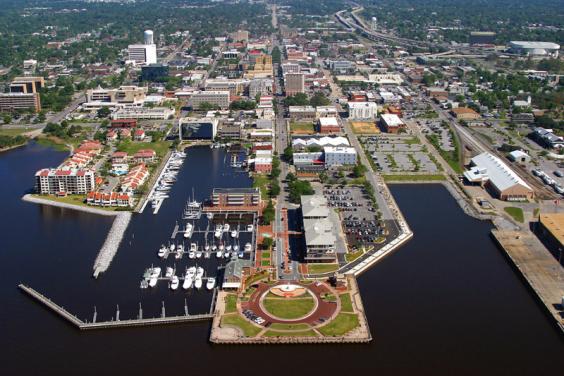 A movement has taken hold in Florida's Pensacola area. Businesses, hospitals, local government and public health officials, educators, nonprofits, community health centers, faith-based groups, and community members have joined together to form Live Well Northwest Florida. Collectively, they focus on three priorities: tobacco use, healthy weight, and health management, each of which profoundly affects vulnerable populations in the two-county region.
Early in their work, Live Well's Tobacco Use Work Group selected a number of evidence-informed policies and programs to reduce the rate of new tobacco users, including  limiting access to tobacco products, especially for youth. Using the guidance provided in How to Create a Strategy Chart (from Greenlining.org), the work group brought together a group of stakeholders to think through a winnable campaign.
The group chose to focus their campaign on promoting private sector rules and public sector regulations that restrict or prohibit tobacco use. Members  began by preparing to advocate with elected officials. Using the Strategy Chart process, they identified people in the community who would agree with the need to limit access (constituents and allies), and those who would stand to lose from a change to the status quo (opponents). Next, they formulated a list of people who had the power to create rules and regulations limiting tobacco access and drafted a list of tactics they could employ to persuade them, including social media campaigns, retailer roundtables, and engagement of a local respected business leader with influence in the area.
The group then identified resources and assets they could build upon for this campaign (e.g., an existing tobacco-free policy in K-12 public schools, tobacco-free funds, sample policies), as well as resources they would need to conduct a successful campaign. Following this, they met with others in the community who could address gaps in resources and, in the process, invited them to join the campaign. With the Strategy Chart in hand, their next step was to develop specific action plans for carrying out their tactics.   
"The exercise helped frame our action plan to create an online tool kit for businesses seeking to implement tobacco-free and healthy workplace policies," says Becky Washler, Senior Planner with the Sacred Heart Health System. "The tool kit has been downloaded hundreds of times as more businesses are becoming engaged for action."
Contact:
Becky Washler, MPA, AICP
Strategic Planning and Business Development / Rural Practice Development Center
Sacred Heart Health System, Inc.
[email protected]
850.416.2840 (p)
Communities in Action provide examples of strategies or tools in action. Their purpose is to connect like-minded communities in their implementation efforts, giving insight into how others are tackling key challenges and what they've accomplished.
Date added: September 15, 2015