Working With Others
The County Health Rankings & Roadmaps relies on vibrant relationships with organizations, communities, and individuals that work across many different sectors to advance our work in communities. We believe that when we build relationships with organizations with different perspectives and experiences, we amplify our mission of supporting local communities in taking data-driven and evidence-informed action to improve the quality and length of life of people across the nation.
Working Together
We collaborate with the following organizations to achieve shared goals that would not be achievable in the same way if we were working alone.
Image

100 Million Healthier Lives is an unprecedented collaboration of change agents across sectors who are pursuing an unprecedented result: 100 million people living healthier lives by 2020. The vision is to fundamentally transform the way the world thinks and acts to improve health, wellbeing, and equity to get to breakthrough results. 100 Million Healthier Lives are systematically creating a community of solutions to the most intractable challenges that stand in the way of achieving health, wellbeing and equity across the globe.
Image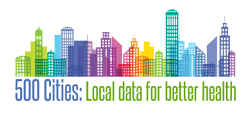 The 500 Cities project is a collaboration between CDC, the Robert Wood Johnson Foundation, and the CDC Foundation. The purpose of the 500 Cities Project is to provide city- and census tract-level small area estimates for chronic disease risk factors, health outcomes, and clinical preventive service use for the largest 500 cities in the United States. These small area estimates will allow cities and local health departments to better understand the burden and geographic distribution of health-related variables in their jurisdictions, and assist them in planning public health interventions.
Image

All In: Data for Community Health is a learning network of communities that are testing exciting new ways to systematically improve community health outcomes through multi-sector partnerships working to share data. All In partner networks are building the evidence base to advance practice, identify gaps, highlight investment needs, and inform policy.
Image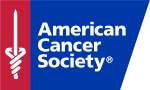 The American Cancer Society's mission is to free the world from cancer. Their work includes funding and conducting research, sharing expert information, supporting patients, advocate for policies and legislation to support cancer-fighting efforts, and spreading the word about prevention so everyone can live longer and better. 
Image
BUILD and its communities apply bold, upstream, integrated, local, and data-driven approaches to improve health in communities that are adversely affected by upstream factors, such as transportation, food availability, and employment opportunities. In total, BUILD has supported 37 projects from across the country. Many of these projects have already yielded highly promising approaches that focused on issues such as home remediation to address childhood asthma; code enforcement at the local level to reduce housing hazards; and access to healthy foods in response to food insecurity and obesity.
Image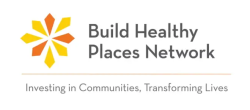 BUILD and its communities apply bold, upstream, integrated, local, and data-driven approaches to improve health in communities that are adversely affected by upstream factors, such as transportation, food availability, and employment opportunities. In total, BUILD has supported 37 projects from across the country. Many of these projects have already yielded highly promising approaches that focused on issues such as home remediation to address childhood asthma; code enforcement at the local level to reduce housing hazards; and access to healthy foods in response to food insecurity and obesity.
Image

CCL's mission is to advance the understanding, practice and development of leadership for the benefit of society worldwide. This is done by creating new knowledge that advances the field and that positively transforms the way leaders, their organizations and their societies confront the most difficult challenges of the 21st century.
Image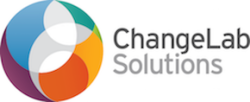 ChangeLab Solutions works across the nation to advance equitable laws and policies that ensure healthy lives for all. We prioritize communities whose residents are at highest risk for poor health. Our interdisciplinary team of lawyers, planners, policy analysts, and more, works with neighborhoods, cities, and states to create thriving communities.
Image

More than 80 percent of U.S. residents live in urban areas. But until recently, few measures have been available for cities to assess health, the factors that shape it, and the drivers of health equity. That's where the City Health Dashboard comes in. Our goal is to provide city leaders with an array of regularly refreshed data to support health-related decision-making.
Image

The Georgia Health Policy Center provides evidence-based research, program development, and policy guidance to improve health status at the community level. The center conducts, analyzes, and disseminates qualitative and quantitative findings to connect decision makers with the objective research and guidance needed to make informed decisions about health policy and programs. Today the center is at work in more than 220 communities in all 50 states, helping our nation to improve health status.
Image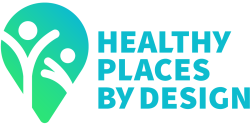 Healthy Places by Design advances community-led action and proven, place-based strategies to ensure health and well-being for all. The organization is a strategic partner for communities and those who invest in them, helping turn visions ​health into equitable and lasting impact. Drawing on its team's experience supporting hundreds of partnerships, Healthy Places by Design strengthens assets and enhances efforts to grow an enduring culture of health and well-being.
Image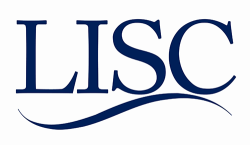 With residents and partners, the Local Initiatives Support Corporation (LISC) forges resilient and inclusive communities of opportunity across America –to create great places to live, work, visit, do business and raise families. 
LISC strengthens existing alliances while building new collaborations to increase their impact on the progress of people and places. They develop leadership and the capacity of their partners to advance work together. LISC also equips talent in underinvested communities with the skills and credentials to compete successfully for quality income and wealth opportunities. They Invest in businesses, housing and other community infrastructure to catalyze economic, health, safety and educational mobility for individuals and communities, and drive local, regional, and national policy and system changes that foster broadly shared prosperity and well-being.
Image

Measure of America provides easy-to-use yet methodologically sound tools for understanding the distribution of well-being and opportunity in America and stimulating fact-based dialogue about issues we all care about: health, education, and living standards.
Image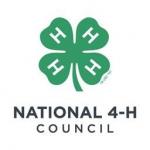 National 4-H Council objectives are to provide youth with a broad- based learning experience and engage them in hands-on educational activities in which they explore and develop skills in civic engagement, civic education and personal development. National 4-H also facilitates direct opportunities for youth to apply what was learned in real world experiences in which they develop leadership skills using their voices, work, ideas and/or behavior to make a difference in their community, country and world.
Image

Cooperative Extension System (CES) is operated through the nation's Land-Grant University System in partnership with the federal, state and local governments. CES is a nationwide, non-credit educational network that addresses public needs by providing non-formal higher education and learning activities to farmers, ranchers, communities, youth, and families throughout the nation. With an organization that has been operating for over a century, CES is well positioned to efficiently get needed tools and knowledge into the hands of the people who need them.
Together, National 4-H Council and Cooperative Extension System are working to promote a culture of health in states and communities across the country.
Image

NACCHO aims to improve the health of communities by strengthening and advocating for local health departments. NACCHO is the only organization dedicated to serving every local health department in the nation. NACCHO serves 3000 local health departments and is the leader in providing cutting-edge, skill-building, professional resources and programs, seeking health equity, and supporting effective local public health practice and systems.
Image

The National Association of Counties (NACo) unites America's 3,069 county governments. NACo brings county officials together to advocate with a collective voice on national policy, exchange ideas and build new leadership skills, pursue transformational county solutions, enrich the public's understanding of county government, and exercise exemplary leadership in public service.  
Image

Founded in 2014, the National Collaborative was established to promote health equity through action, leadership, inclusion, and collaboration. Health equity, in our view, requires creating the conditions that foster the best possible health for all populations, regardless of race, ethnicity, socioeconomic status, or nativity. It requires us to actively measure and improve conditions for health and well-being, including those related to housing, education, income and wealth, and the physical and social environment. And it requires us to correct historic and contemporary injustices and inequities in these dimensions that are often brought about by racism operating at structural, institutional, and interpersonal levels
Image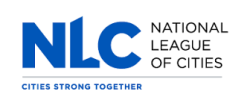 The National League of Cities (NLC) is dedicated to helping city leaders build better communities. Working in partnership with the 49 state municipal leagues, NLC serves as a resource to and an advocate for the more than 19,000 cities, villages and towns it represents.
Image

Mobilizing more than 40-member public health institutes with over $1.5 billion in annual funding – as well as 10 university-based regional training centers, and 40 affiliates – NNPHI is a social, financial and information network, connecting more than 4,500 subject-matter experts with organizational partners across the nation. The national network is a go-to resource for analysis and best practices. NNPHI also provides important network connections for communities, government agencies, foundations, the health care delivery system, media, and academia.
Image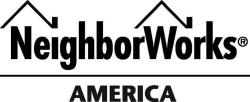 NeighborWorks cares deeply about affordable housing, community development and the people who benefit from them. They are successful at this work because of the breadth and knowledge of the NeighborWorks Network– more than 240 of the nation's best community development organizations – and the support structure that they have built over more than 35 years. NeighborWorks helps practitioners build the skills, supplements resources and amplifies the reach of these organizations so they can build more houses, empower more individuals and transform more communities than they would be able to do on their own.
Image

New Jersey Health Initiatives supports innovations and drives conversations to build healthier communities through grant-making across the State of New Jersey. To meet the many health needs of New Jersey's diverse populations, regions and communities, the NJHI program encourages collaboration across sectors in communities to foster deep relationships committed to long-term change affording everyone the opportunity to live the healthiest life possible. NJHI's mission mirrors that of the Robert Wood Johnson Foundation — to improve the health and health care of all Americans. NJHI does this by striving to build a Culture of Health in New Jersey, the Foundation's home state, that will enable all to live longer, healthier lives now and for generations to come.
Image

Since 2011, the Pew-MacArthur Results First Initiative has partnered with states to implement an innovative cost-benefit analysis model that helps them invest in proven policies and programs. We welcome the opportunity to work with other states that have the capacity and desire to improve the way they make policy choices.
Image

The Health Impact Project, a collaboration of the Robert Wood Johnson Foundation and The Pew Charitable Trusts, encourages local, state, and national organizations to include health considerations in policy decisions across multiple sectors, such as housing, transportation, and education. The project also works to create cross-sector partnerships that include the expertise of health care and public health systems.
Image

PolicyLink is a national research and action institute advancing racial and economic equity by Lifting Up What Works®. As the nation moves toward becoming majority people of color, achieving equity—just and fair inclusion into a society in which all can participate, prosper, and reach their full potential—is the moral imperative, a potent antidote to inequality, and the superior growth model.
Image

Practical Playbook works to advance collaboration among public health, primary care, and others to improve population health. We do this by providing practical implementation tools, guidance, and resources.
Image

Prevention Institute's mission is to build prevention and health equity into key federal, state, local, and organizational policies and actions to ensure that the places where all people live, work, play and learn foster health, safety and well-being.
Image

The Rural Health Information Hub, formerly the Rural Assistance Center, is funded by the Federal Office of Rural Health Policy to be a national clearinghouse on rural health issues. We are committed to supporting healthcare and population health in rural communities.
Image

UnidosUS serves the Hispanic community through their research, policy analysis, and state and national advocacy efforts, as well as in their program work in communities nationwide. They partner with a national network of nearly 300 Affiliates across the country to serve millions of Latinos in the areas of civic engagement, civil rights and immigration, education, workforce and the economy, health, and housing.
Image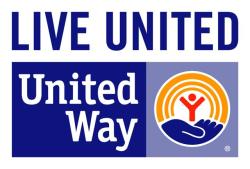 United Way Worldwide (UWW) is engaged in nearly 1,800 communities across more than 40 countries and territories worldwide. They are focused on creating community-based and community-led solutions that strengthen the cornerstones for a good quality of life: education, financial stability and health. UWW envisions a world where every community is a strong one, with jobs that pay a livable wage, good schools and a healthy environment. Around the world, UWW engages people and organizations in innovative solutions that are transforming that vision into reality.
Working in Alignment
We work in tandem with a broad range of organizations to solve shared problems, exchange knowledge, learn with and from, and to share data and tools.
American Public Health Association
Association of Chamber of Commerce Executives
Association of State and Territorial Health Officials
CDC Office of the Associate Director for Policy (Hi-5 / 618)
Center on Budget and Policy Priorities
Community Tool Box, University of Kansas
Federal Reserve Bank of Chicago
Illinois Public Health Institute
Michigan Public Health Institute
National Rural Health Association
Public Health Activities and Services Tracking (PHAST)
ReThink Health/Rippel Foundation