The Power of Relationships: Rapid Response to a Youth Suicide Cluster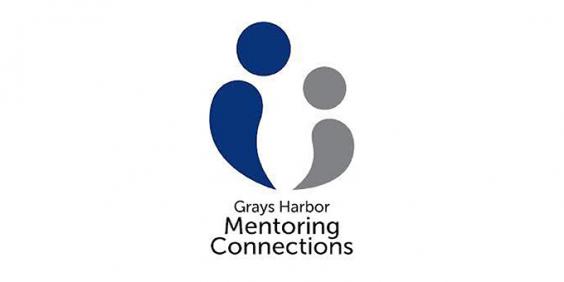 Known as Washington State's gateway to the Pacific Islands and the Olympic Peninsula, Grays Harbor County, a mostly rural community, is grappling with effects of a downturn in their local resource based economy.  Educational attainment is low, generational poverty is high, and generational hopelessness is ever present in Grays Harbor.  According to the County Health Rankings, Grays Harbor ranks among the least healthy counties in the state of Washington.  Grays Harbor unemployment rate is 13.3%, nearly one third of all of the children in Grays Harbor lives in poverty, access to primary care physicians is limited, and the teen birth rate in Grays Harbor is higher than the state average.  
With five youth committing suicide in Grays Harbor County between 2010 and 2011, this rural county of 72,000 was faced with a challenge unlike any they had faced before.  It was the cross sector group, Mentoring Connections, that responded swiftly to this suicide cluster and worked efficiently and effectively to get schools, students and families connected with information about preventing additional suicides and caring for survivors. 
Mentoring Connections, created in 2009, was established in response to chronically high rates of teen pregnancy, school dropout, poverty, domestic violence and substance abuse.  The group includes participation by the schools, post-secondary education, public health, health care, private charitable foundations, children's advocacy and protection agencies, juvenile justice and the YMCA of Grays Harbor.  
Mentoring Connections has become a trusted, reliable key multi-sector community coalition in Grays Harbors County.  It was these existing relationships and trust built within the Mentoring Connections group that allowed them to respond quickly and effectively to the suicide cluster.  
In response to this series of tragedies, public health has implemented a pilot surveillance project to track youth suicide attempts.  Any youth that went to the emergency room and presented signs of an attempted suicide were, under the order of the Local Health Officer, are now reported immediately to the local health department.  When public health receives a reported attempt, they verify that appropriate follow up care was provided and are prepared to work with other youth serving organizations to assist in providing an appropriate community response to the event as needed.
The Grays Harbor Health Department continues to receive, on average, one to three reports of a suicide attempt per month.  Both Public Health and Mentoring Connections continue to reach out to schools, families, the media, and the community at large to increase awareness in the hope that subsequent suicides can be prevented.  
Although there has not been another youth suicide in Grays Harbor since Mentoring Connections began its rapid response, 1 in 3 10th graders in Grays Harbor County report that they do not have an adult they can turn to if they are feeling sad or hopeless.  Mentoring Connections is working hard to address this.   Mentoring Connections is educating the Grays Harbor community about the issues facing local youth and to recruit, train and connect mentors with local youth organizations to mentor youth in the community.  
Mentoring Connections is an important community asset and was able to respond effectively as unit, without turf was between groups, to a tragic series of youth suicides in Grays Harbor.  While there is still a great deal of work to be done to give the youth of Grays Harbor Washington a brighter future, Mentoring Connections has started the ball rolling.    
They hope to use volunteer mentors and add local infrastructure for mentor recruitment, education, and support.  They are using the tools provided by the County Health Rankings & Roadmaps, including What Works for Health, as key resources in planning and continuing to expand their work.  They expect that networking and community support will increase the reach and capacity to further implement youth development work in Grays Harbor and give their youth hope for the future.