Nashville Eyes Economic Benefits of Healthy Communities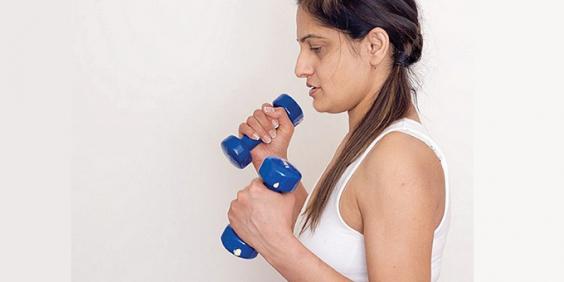 In Davidson County, Mayor Karl Dean and public health officials are moving forward to make Nashville a healthier, more livable city by improving opportunities for healthy eating and physical activity.
Initiatives have ranged from transforming food options in schools and child care centers, to investing in sidewalks, parks, greenways, and a bike share program. A workplace wellness challenge is next on the list, along with expanding efforts to get healthy, fresh foods into neighborhood corner stores in Nashville's food deserts.
Mayor Dean added momentum to these city-wide activities and policies to support health living by challenging residents to walk 100 miles of local parks and greenways with him. He followed that with a challenge to Nashvillians to join him in a citywide 5K run/walk where more than 4,000 participated.
"Our aim is to change the environment to one where healthy choices are easier to make" explains Dr. Bill Paul, Director of Health for Nashville/Davidson County.
Why is improving health a priority for Nashville? One very compelling reason is the economy.
Beyond the current recession, the local Chamber of Commerce is projecting a shortage of workers, so the Mayor is focused on creating conditions that increase college graduation, that make Nashville an attractive place to live for everyone, including recent graduates from local colleges and universities, and that help keep employees healthy.
"We want our residents and Nashville's workforce to be healthy, but this is not only about health care and controlling blood pressure," Paul said
"It's about weaving opportunities for healthy living into the fabric of the city. The vision is that a healthy city is a more livable city where employers want to locate and where employees can stay healthy," Paul said.
Improving Nashville's schools, ensuring public safety, and economic development are also top priorities for Mayor Dean. Paul said all of these are fundamental ingredients to good health. As he enters his second term, the mayor is highlighting health as an overarching priority vital to the success of the city.
Davidson County ranked 13 out of Tennessee's 95 counties in the 2011 County Health Rankings. "While our county ranked fairly high, we know we still have a long way to go," Paul said. "The Rankings help people understand that being healthy is more than just personal responsibility and that by making changes in the community, we can make Nashville a healthier, greener, more livable city."
Learn more about Nashville's public health efforts:
NashVitality, a community-wide campaign to engage local government, schools, work sites and places of worship to create healthy, active and green communities in Nashville. Funded by a Communities Putting Prevention to Work grant.
Healthy Nashville, an initiative of the Mayor's Office to assess and improve Nashville's health and to reduce the impact of obesity, tobacco use and disparities in chronic disease.
Nashville Area Metropolitan Planning Organization, a federally-designated transportation planning agency that has integrated healthy community design into its 25 year plan for transportation infrastructure in the greater Nashville region.
Photo by sazztastical, Flickr.com Creative Commons