Fostering a Culture of Health and Wellness in Hernando, Miss.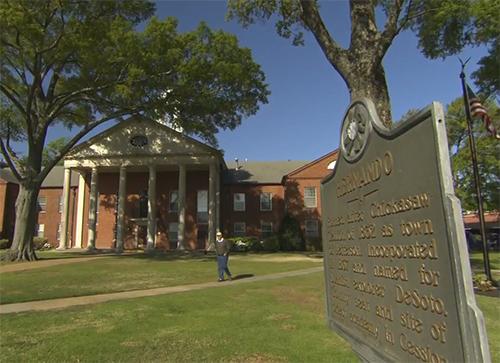 The 2011 County Health Rankings classified Desoto County as the healthiest county in Mississippi for health outcomes and the fifth-healthiest county for health factors, with lower unemployment rates, higher education rates and greater access to healthy food compared to the rest of the state. Yet much more work needs to be done to improve the health of Desoto County, as one-third of its adults are obese and Mississippi, overall, has the highest obesity rates in the nation.
Led by Mayor Chip Johnson, the city of Hernando, county seat of Desoto County, is now home to the largest farmers' market in Mississippi and was designated as the Healthiest Hometown in the state in 2010 by the Blue Cross & Blue Shield of Mississippi Foundation. Those are significant accomplishments, but Mayor Johnson continues to look for new opportunities to create a healthier community.  
A major focus of Mayor Johnson's efforts has been improving the city's physical environment. When he was elected in 2005, Hernando didn't have a parks department – so he started one. Not only have all city parks been revamped, but they now have athletic facilities, community gardens and a local bike club. The city has also undertaken initiatives to stripe bike lanes, widen roads, and expand sidewalks to encourage residents to lead more active lives.  
"My job is to create an atmosphere and an opportunity for good health. If you want to take advantage of it, that's great. If you want to stay home on your couch, go ahead," Mayor Johnson added.
Hernando has made other investments as well. In 2011, an employee wellness program, in partnership with Blue Cross & Blue Shield, reduced the city's health insurance premiums by 15 percent, a total savings of $130,000 that was reinvested in city employees in the form of a two percent raise. Today, the wellness program continues to expand, with plans underway to hold additional employee health fairs, create an employee exercise facility, and revise work policies to ensure that employees receive regular check-ups and health screenings without having to use sick or vacation leave.