United Way of Greater Toledo Builds Collaboration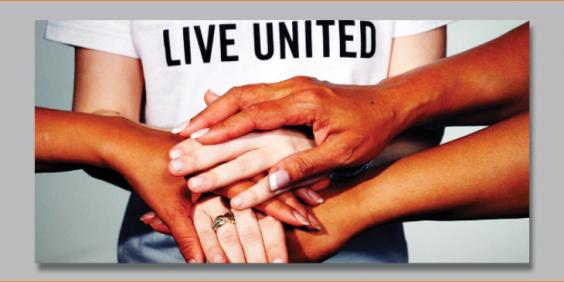 In Toledo, OH, the United Way of Greater Toledo had an "ah-ha" moment in 2010 when the County Health Rankings were released and Lucas County, where Toledo is located, ranked 72nd out of 88 Ohio counties.
"This was incredibly alarming and created a sense of urgency in our community to mobilize," said Kate Sommerfeld, former Area Director with United Way of Greater Toledo. "Once we got over the initial shock, we began to look at influences of population health. The [County Health Rankings] model became a tool to talk about the impact that social and economic factors have on health, and we took it out to community leaders in different sectors to illustrate why partnership was essential.
"We started to ask, 'How do we move the needle on both health and our overall community well-being?'"
The United Way of Greater Toledo began convening partners, and not only other non-profit partners and businesses, but also grass-root individuals, neighborhoods, and networks that are directly impacted by community issues. 
The United Way of Greater Toledo turned to the Roadmaps to Health Action Center to find tools to support efforts to recruit diverse stakeholders.
Specifically, it used the Effective Coalition Member Recruitment (from M+R) tool to think about who needs to be at the table, including non-traditional partners. "We used this in the beginning of our process and planning, but we also often go back and assess who else might need to be included. Is there another perspective that's missing?" said Sommerfeld. 
It used the Coalition Mapping Worksheet (from M+R) to help understand and analyze where different partners are coming from. "This is a great simple visual tool to map out the perspectives and positions of partners. Not all the partners in a coalition will have the same level of influence and commitment to the issue, and that's OK," Sommerfeld said. "But this really helps in thinking about relationships." 
The Collaboration Multiplier (from Prevention Institute) has helped the United Way of Greater Toledo analyze collaborative efforts across multiple fields. This tool is designed to help you identify which partners you need and how to engage them. It can also help identify where you need additional expertise and resources. "For us, it helped lay the foundation for shared understanding and common ground across all partners," Sommerfeld said. "We actually used this tool with our partners and had all of them complete the worksheet individually. We then came together and had dialogue across the coalition."
To learn more, visit www.unitedwaytoledo.org.  
Communities in Action provide examples of strategies or tools in action. Their purpose is to connect like-minded communities in their implementation efforts, giving insight into how others are tackling key challenges and what they've accomplished.
Date added: March 26, 2014