Rhode Island food hub helps rural farmers, residents, and economy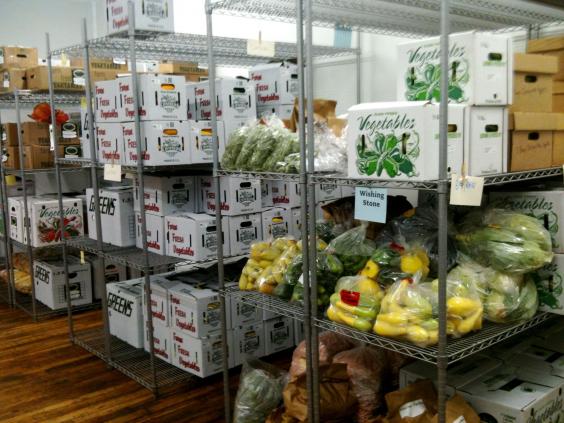 One Rhode Island not-for-profit is tenaciously addressing community needs with a robust food hub. Farm Fresh Rhode Island's work to strengthen the local food system's infrastructure helps rural farmers and residents, and its programs are building up the local economy, too.
Farm Fresh Rhode Island provides more than 80 local producers with access to shared resources (e.g., processing machinery, storage sites, assistance with transportation and marketing). It also connects these producers with individual consumers, restaurants, and wholesale buyers and works to build community members' food knowledge. The hub's initiatives include: creating an aggregation and distribution facility to distribute locally grown food around the Rhode Island and Boston areas; allowing SNAP benefits to be used to purchase local food; offering financial incentives for families to regularly visit neighborhood farmers' markets; and implementing a kitchen program that provides job training for at-risk youth, as well as processing services for local farms.
In 2014, the aggregation and distribution hub alone had gross sales of more than $2 million, and 400 low-income families learned about healthy, local food at neighborhood farmers' markets through a nutrition education program. Approximately 31% of participating families visited a farmers' market nine or more times that year, and 80% of participating families significantly increased their local fruit and vegetable consumption following program participation.
To learn more about how Farm Fresh Rhode Island builds tri-fold capacity among food producers, markets, and eaters, visit the Rural Health Information Hub (RHIhub) summary of the project. To connect with program staff, contact Sheri Griffin, Co-Executive Director for Community Access at Farm Fresh Rhode Island, at (401) 312-4250 or [email protected].
Communities in Action provide examples of strategies or tools in action. Their purpose is to connect like-minded communities in their implementation efforts, giving insight into how others are tackling key challenges and what they've accomplished. To learn more about the evidence supporting this strategy's effectiveness or resources to help move towards implementation, see the What Works for Health summary of Food hubs.
Date added: September 15, 2015