Integrating Services for Military Families & Veterans in CO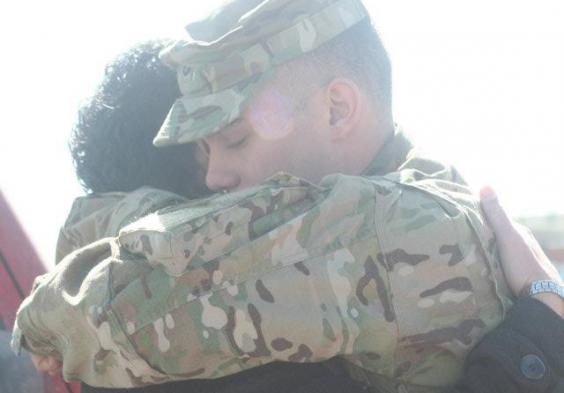 Active duty service members, veterans, and their families comprise approximately one third of the residents of Colorado's Pikes Peak region. To more effectively meet the often interconnected needs of these individuals and their loved ones, the Peak Military Care Network (PMCN) has created an integrated care network for military members, veterans, and their families.
"We began our work with a strategic planning process that included focus groups and surveys of service members, veterans, providers, local elected officials, and community and military leadership," said Kate Hatten, President/CEO of the PMCN. "What emerged was the need to build trust, as well as the need to enhance communication."
"PMCN is seen as a neutral party, an honest broker. That made a big difference to the effort," Hatten said. PMCN started with 17 providers in the same room, and they directly tackled the trust problem. "As people worked together, they were able to find commonality in their passion for serving the community and helping others," she added.
PMCN also did a lot of training to help make sure that providers had a solid understanding of military culture. "Could they speak the military's language? Could they access the military and VA system? These are cultural competencies we tried to develop within the provider community," Hatten explained. In addition, PMCN had to overcome the military's 'we take care of our own' stance: "The military is part of the community, not separate from it. It took a while for both the military and the community to embrace that."
Once collaboration was established, it was time to be more proactive in connecting with veterans and military families. "We started with a 'no wrong door' approach," Hatten said. "We wanted to be sure that no matter who a service member or veteran reached out to, they had access to the entire network and were received warmly. After we made progress there, we partnered with Pikes Peak United Way/211, to streamline call-in assistance for veterans, military members, and families."
Now, dialing 211 connects callers with trained navigators who triage the call, and provide information and case coordination as needed. Individuals and families can also connect to assistance via the PMCN Network of Care website, and its network of partner agencies—more than 30 collaborating community service providers, military, and VA providers. In 2016, partner agencies assisted more than 32,000 service members, veterans and family members, providing early care and education, physical and behavioral health, housing, employment, financial assistance and other critical services. Testimonials also speak to the reach of the program. 
And, PMCN has developed a robust evaluation system to help measure impact going forward. Recent evaluation results are positive, with over 90% of respondents reporting connections to needed services, but Hatten seeks longer-term impacts too: "In the big picture, we want to be able to show progress on issues such as veteran suicides, employment, and homelessness."
Hatten recommends that communities interested in integrating services for its service members and families find a neutral party like PMCN. "Find champions who are really dedicated, put them in a room together, and start working. You can start with a specific issue if that's easier, but the important thing is to start somewhere and build trust. Trust is the key."
To reach Kate Hatten, email [email protected]. To learn more about the PMCN, visit pmcn.org or PMCN's blog.
Communities in Action provide examples of strategies or tools in action. Their purpose is to connect like-minded communities in their implementation efforts, giving insight into how others are tackling key challenges and what they've accomplished. To learn more about the evidence supporting this strategy's effectiveness or resources to help move towards implementation, see the What Works for Health summary of Social service integration.
Date added: September 15, 2015
Date last updated: June 28, 2017