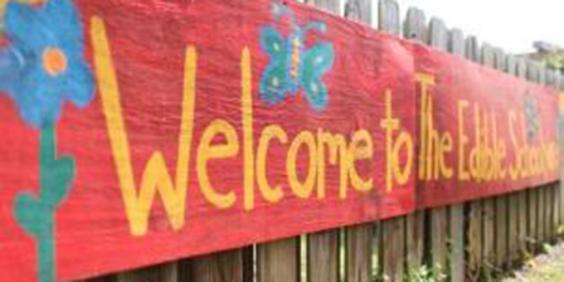 In the wake of Hurricane Katrina, a cross-sector partnership between schools, businesses, nonprofit organizations, city government and the local health department in New Orleans, LA, has made public health and prevention a major component of the ongoing recovery effort.
Orleans Parish ranked 60 out of 64 parishes in Louisiana in the 2012 County Health Rankings. Before Katrina, the city's approach to health was the same as that found in many places across the country—focused more on clinical care rather than prevention and public health. Using the Public Health Accreditation Board's  accreditation blueprint as a roadmap has helped the department go quickly from "broken and outmoded" to a modern public health agency.
"As we rebuild our roads, buildings, parks and playgrounds, we are thinking about not only health from a physical activity and a nutritional standpoint, but also mental health and addressing those chronic disease needs that communities have," said Dr. Karen DeSalvo, Health Commissioner for the City of New Orleans.
Part of prevention is making sure people have access to healthy food and opportunities for physical activity. Fit NOLA is a Health Department-led, multi-faceted partnership with the goal of making New Orleans one of the ten fittest cities in the country by 2018—the city's 300th anniversary.
Public-private partnerships like the Fresh Food Retailer Initiative bring grocery stores that have a specified amount of fresh fruits and vegetables on their shelves to underserved communities; and the Edible Schoolyard initiative promotes academic achievement and good health through school gardens, cooking classrooms, state-of-the-art kitchens, and new physical activity programs in schools.
A related program is responsible for helping Circle Food Store to re-open its doors. Founded in 1939 as the first African American-owned grocery store in New Orleans, the community anchor and staple was so damaged by Katrina that it was forced to close. Owner Dwayne Boudreaux hoped to re-open, but had a hard time getting funding—until he received a loan from the Fresh Food Retailer Initiative.
"It's like the Fresh Food Initiative was the glue," said Boudreaux. "It's like once they came into existence and said 'Okay, we're here, this is what we're going to pledge,' then all of the bankers came on board and the other financial partners came on board."
Since Katrina, New Orleans has developed a system of 103 community-based health care access points for uninsured, underinsured and low-income patients, with 68 being primary care clinics. It has also adopted electronic medical records across the health care system and implemented the Greater New Orleans Health Information Exchange to share clinical data for the improvement of population health.
"Hurricane Katrina exposed the problems we had in this community—she didn't create all of them," said DeSalvo. "But indeed it brought to our attention the dramatic challenges we have with health… It was a rallying cry for all of us to come together and find a way to solve those problems as a community."
New Orleans was among six communities to receive the inaugural RWJF Roadmaps to Health Prize in February 2012. The prize was launched to further the work of the County Healthy Rankings & Roadmaps program, which aims to educate the public and policy-makers on the multiple factors that influence community health—such as education, economic conditions, and the physical environment—and to provide solutions that will improve community health. To learn more about the prize, click here.